50 Years of Women Contest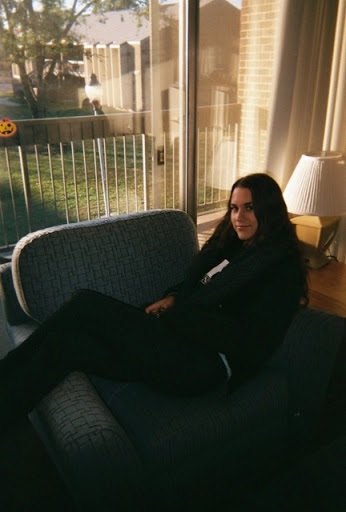 Photographer: Juliana Arbelaez | Subject: Emma Olivo
I always carry around a disposable camera - either in my car or backpack or my pocket. Usually I end up using the roll on big events or gatherings but this photo was of something a little more routine, yet is one of my all time favorites. I took this photo back in the fall (hence the pumpkin window sticker) but only got around to developing it a few weeks ago.
In my apartment, we are all coming in and out all the time with different schedules and commitments but all manage to spend some time at the chair by the door waiting on one another - to come home or to leave. Emma, one of my roommates, was sitting in the chair as we all got ready to have dinner together that night. Besides the lighting and the significance of Emma in my life, I love this photo because it freezes our experience living on Central together for us to look back on, even when Apt J no longer exists.
a gem in the ruby
one of the staples of me and julia's friendship is our appreciation for the other person wanting to have our earphones in more than wanting to speak to each other for like, 50% of the time we hang out. she is someone who matches academic intelligence with emotional intelligence at every twist and turn. she exists in a bubble of self-sufficiency and chooses to participate in moments of deep and raw connection. i am always left feeling humbled by the impressions those moments of connection have on me. in moments like the one pictured, i am grateful to have found a friend who provides so much, and whose boundaries work in tandem with my own so easily.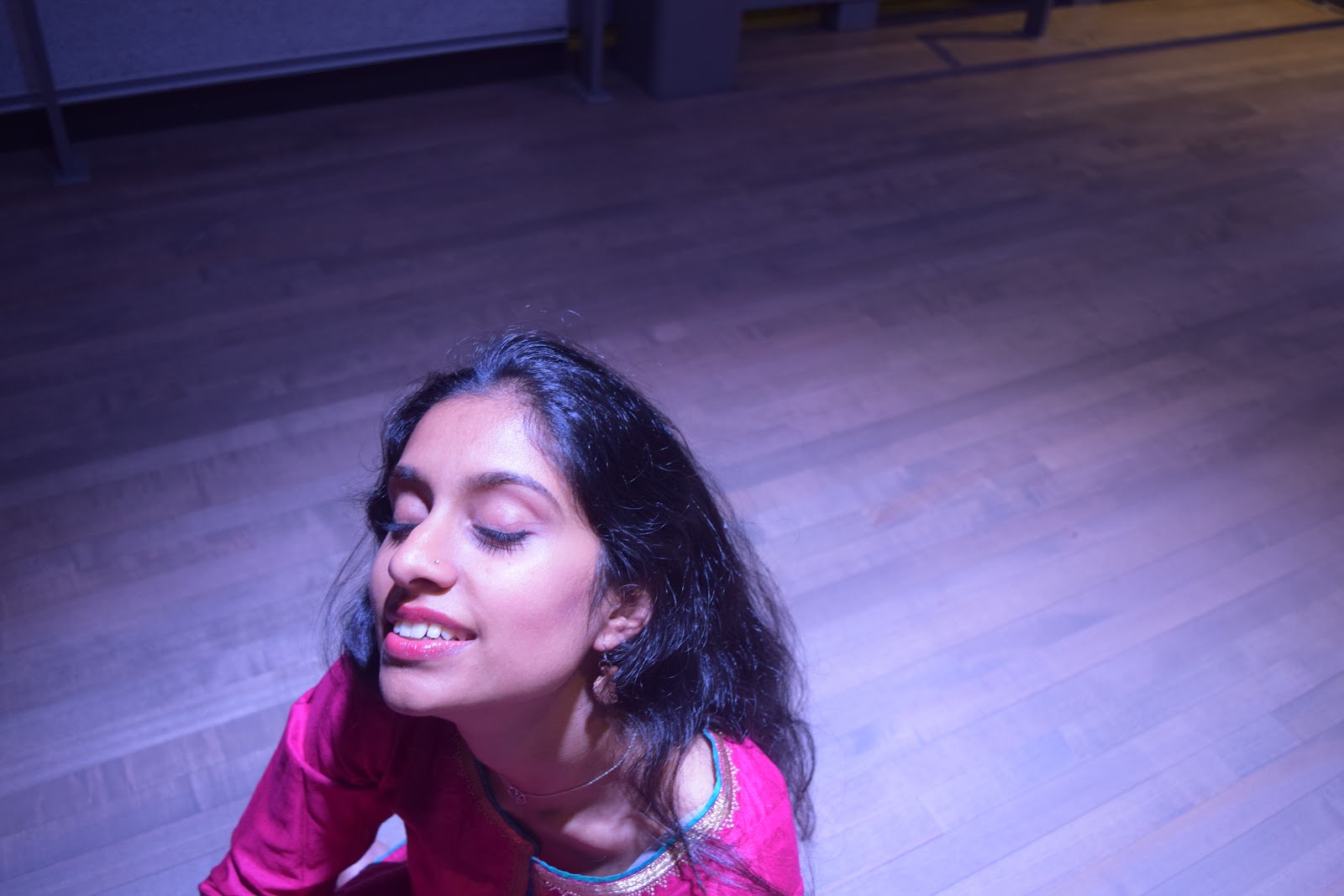 Dreaming
Photographer's name: Amulya Vadapalli
Subject's name: Tanmayi Vashist
Too often at Duke, I find women bogged down by logistical tasks, "secretarial" roles - sending out doodle polls, setting up google forms. What this doesn't leave time for is pure joy or creativity. I wanted to capture an expression that encapsulated a feeling of freedom that captured seeing beyond this mundane.
Maggie McKelvy
My name is Maggie McKelvy and I would like to submit this photo from my first Organic Chemistry lab. As you can see, I was very excited about our first chemical synthesis. It's been amazing to be surrounded by so many women in STEM here at Duke!
A Non-Mediocre Voice
Name: Margaret (Meg) Esrey
This photo was taken at the recent Madeleine Albright talk that Duke had at Page Auditorium. It took awhile for me, as a woman, at Duke to speak up in my public policy classes. Most times, I felt as my opinion would be judge or be credited as invalid in a classroom of powerful voices. Specifically, I thought that people would perceive me as uneducated with my contribution to the debate or lecture. However, having a great network of women in my life have made me stronger. I now stand up for myself and speak my opinion loud and proud. Seeing Former Secretary of State, Mrs. Albright, speak furthered my confidence. She related to me by specifically stating how she also felt how she felt that men would invalidate her opinion simply because she is a woman. This photo means so much to me as a woman today because it shows that I am not mediocre. I was born to be great and that my voice is a powerful tool that I should always use. So, this title is: A Non-Mediocre Voice.
Photographer: Spencer Ganus
A walk through the gardens in the snow makes any trip to Perkins happier (Film, December 2018, Duke West Campus)